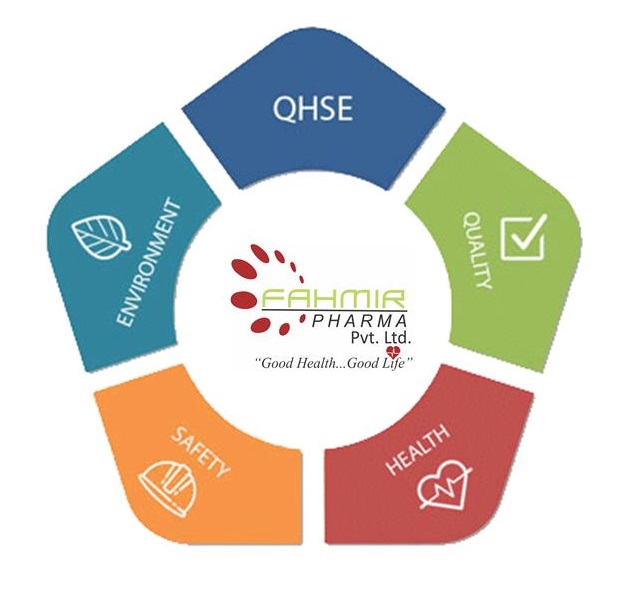 QHSE Policy
Fahmir Pharma Pvt. Ltd. is committed to ethical business with successful implementation of quality, health, safety and environment management systems (QHSE) within its business according to social ethics and considering these systems are part of continual improvement process.
This includes:
Complying with all legislative and other requirements pertaining to QHSE standards.
Providing resources and developing necessary competence and awareness, amongst our employees to contribute toward quality of workmanship, employee's safety and preserving the environment.
Enhance customer's satisfaction.
Prevention of ill health, injury and Protection of environmental pollution.
Setting of Quality, Health, Safety & Environmental objectives and target to ensure social ethics.
Plan, control, monitor and measure QHSE performance.
Ensure the participation and consultation of workers and worker's representative's in the process of OH&S management system decisions.
Identification, elimination of OH&S hazards to reduce the risks.
Continual improvement of the OH&S management system to enhance the OH&S performance.
Communicating the QHSE policy at all levels of the organization and stakeholders.